Roofing is a huge expense for most homeowners. It's also one of the most important aspects of your home that needs to be taken care of, so it's worth hiring someone who can do quality work at an affordable price. In this guide, we'll talk about how you can find the best roofing contractor in San Diego by following these easy steps.
Search Online
In this age of the internet, the best place to look for a roofer is the Internet. Simply go online and search for "roofing contractor San Diego" or some variation of that. You'll get a list of roofers in your area with reviews to help you choose one.
You can also use sites like Yelp, Angie's List, Home Advisor, and Thumbtack. These are all reputable websites that will give you a good idea.
Check Reviews Online
Besides as we have mentioned earlier to check online we also encourage you to check their reviews online. You can find reviews on the company's website or in this case, we'll tell you how to search for them online.
There are a few different ways that people review roofers: BBB, Yelp, and Angie's List have all established themselves as major trusted sources of information about companies like ours.
You will go to these websites and check their reviews.
Once you have found a review that sounds promising then it's time to call the company up and schedule an appointment with them for a free estimate.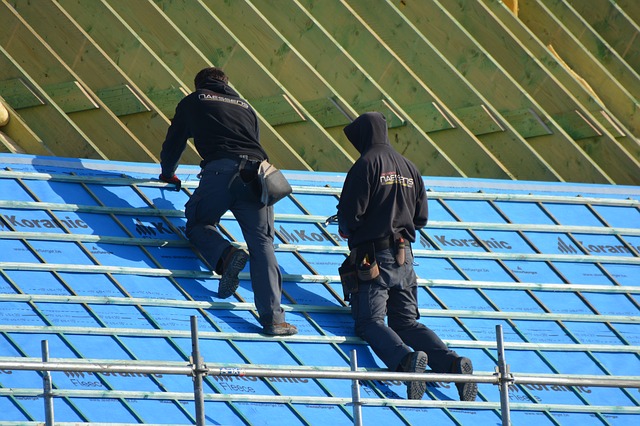 Ask Friends and Neighbors
You can always ask your friends and neighbors because they may have had work done on their roof and know the name of a company they liked.
By asking for referrals, you are not only getting information from someone who likely knows what they're talking about but it will also reduce your workload because all that research isn't up to you!
Reach out to Roofing Contractors for Free Consultation
Call the roofing companies from San Diego and ask if they can give you a free consultation about what it would take to fix your roofing problem.
This is the simplest and most reliable way of finding out how much work needs to be done on your home's potential problems.
The service provider will likely come up with an estimate after asking questions like: What are the size of your house?
What are the specific roofing issues that need to be fixed?
How long has your roof been damaged by these problems?
By asking for a free consultation, you'll know what's going on with your home and if it needs work done. Once they have an idea of what may be wrong, then they can give you an estimate.